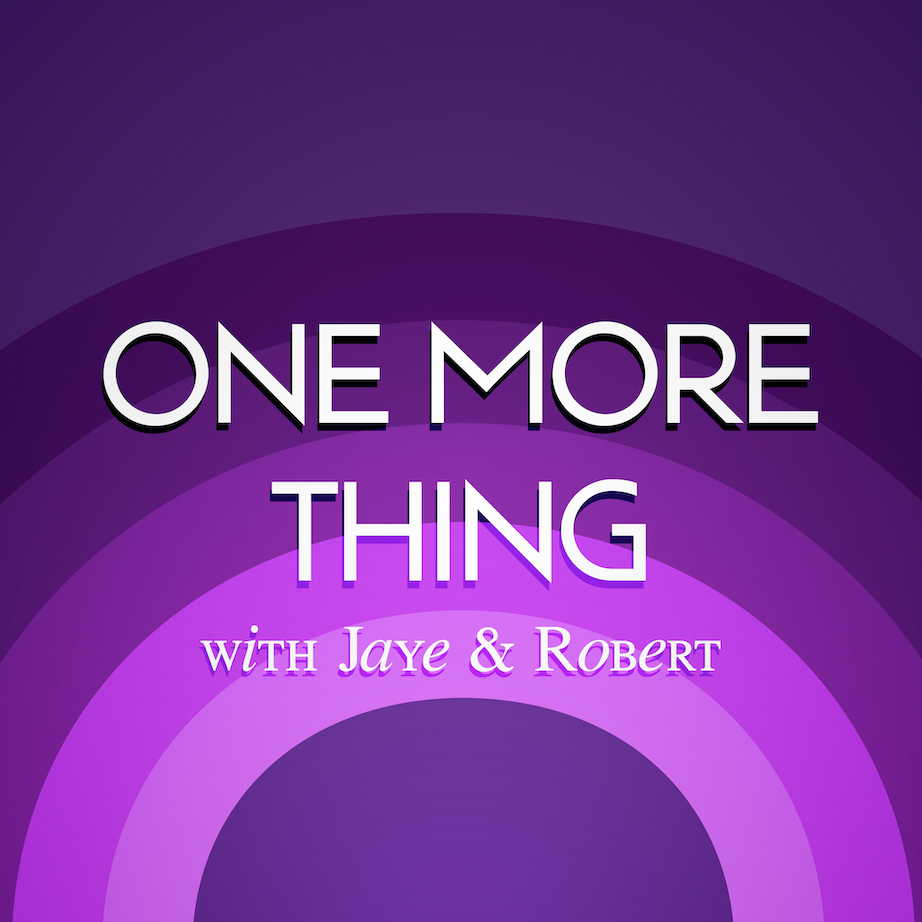 We're back! Thank you for sticking with us during our extended hiatus. In this week's episode we discuss why that hiatus was so extended: basically, we both are mentally ill and needed some time to deal with that. We recap all of Jaye's issues (seriously, that part of the episode was listed in the outline as "Jaye's issues"), give our top ten mental health tips, discuss how to be a friend to someone with a mental illness, and take up a case against media depictions of psychiatric medication. It's a big episode! We hope you enjoy.
This episode contains discussions of depression, OCD, and schizoaffective disorder, as well as mentions of psychiatric hospitalization. 
A full transcript of this episode is available at https://tinyurl.com/OMTs4e1.
MUSIC IN THIS EPISODE: 
"Digital Witness (Instrumental)" – St. Vincent
"Heaven is a Place on Earth (Scenester Synthwave Remix)" – Belinda Carlisle/DJScenester
PATREON: www.patreon.com/onemorething
TWITTER/INSTAGRAM: @OneMoreThang
LETTERBOXD: www.letterboxd.com/onemorething
FACEBOOK: One More Thing Podcast
EMAIL: 1morethingpodcast@gmail.com